Welcome
to the Kaner Laboratory Website, our personal space on the internet. This home page is dedicated to accesibilizing our research content to a broader audience. For current research endeavours, see the "research" section. Below is a brief history of our group as well as highlights of our published research. Please have a look around.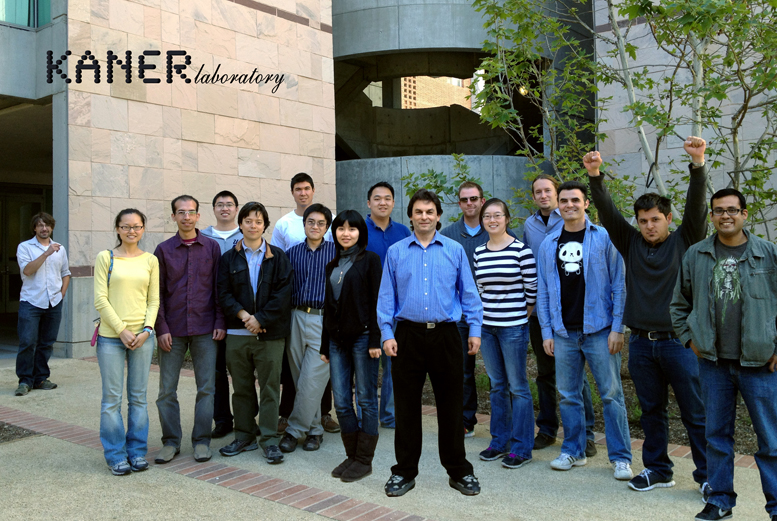 About us:
The Kaner group is an inorganic, material science and solid state chemistry laboratory. We focus on the synthesis, characterization and application of both inorganic and organic materials.

We investigate the following areas:
1. Conducting polymer nanowires
2. Chemical synthesis of graphene
3. Solid state routes towards ultra-hard and incompressible materials, thermoelectiric crystals and other semiconducting nanoparticles.
Our research at UCLA is made possible by funding and collaborations with CNSI, DARPA, JPL, Northrup Grumman, NSF, MARCO/FENA and The Aerospace Corporation.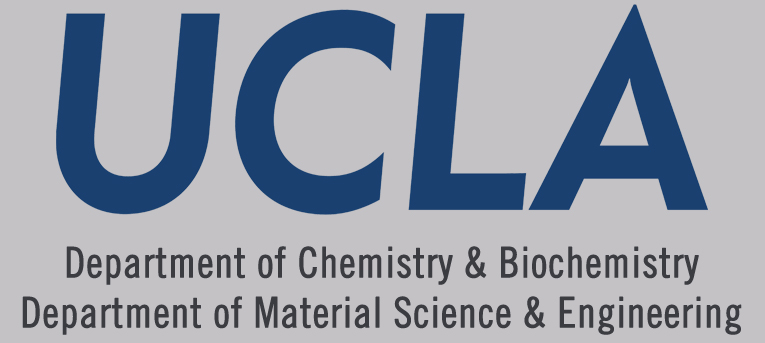 WEBMASTER 2008-2012: Jonathan Wassei