---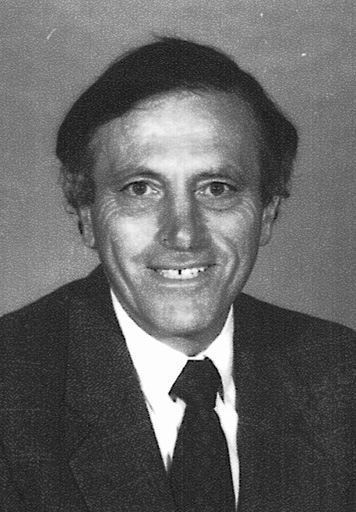 David Sigman, 1939 - 2001
---
Obituary: David Stephen Sigman, UCLA Professor of Chemistry and Biological Chemistry
David Stephen Sigman, an internationally renowned UCLA professor of chemistry and biological chemistry who illuminated the molecular mechanisms by which enzymes catalyze biological reactions, died Sunday, Nov. 11. He was 62 years old, and died at his home in Brentwood after a two-and-a-half-year battle with brain cancer.
During his career at UCLA, Dr. Sigman published more than 130 research papers, was editor since 1988 of the highly respected reference series "The Enzymes", and taught generations of students how chemical reactions make life possible.
Dr. Sigman was born on June 14, 1939 in New York City, and attended Oberlin College, where he graduated Magna cum Laude in chemistry in 1960. He went on to Harvard to do graduate work with professor Frank Westheimer, and received his Ph.D. in 1965. After postdoctoral work with Elkan Blout at the Harvard Medical School, he served briefly as an instructor at Harvard before joining the UCLA faculty in the Department of Biological Chemistry in 1968.
Professor Sigman's research bridged the fields of organic chemistry, biochemistry, and molecular biology. He was one of the founding members of UCLA's Molecular Biology Institute at UCLA, serving as its associate director from 1994-2001, while serving as a professor in two UCLA departments: chemistry & biochemistry, and biological chemistry.
"David Sigman created a new field of bioorganic chemistry when he discovered that complexes of small organic molecules with metals could mimic large enzymes in cutting DNA, the molecule that contains our genetic blueprint," said his colleague Steven Clarke, director of UCLA's Molecular Biology Institute. "Going against the grain of a field that increasingly relied on large molecule catalysts, David realized that small complexes might be much more useful."
By coupling proteins or small segments of nucleic acids to these metal complexes, Dr. Sigman created a new class of DNA cleaving agents and showed that specific gene sequences in DNA could now be cut at will, Clarke said. This methodology, which allows the targeting of specific genes, is being utilized to develop new anti-cancer drugs.
"David will be remembered as a large part of the collegial glue that held our biomedical community together," professor Clarke added. "Everyone knew him as the guru for bioorganic chemistry, and he was a dedicated mentor of younger scientists both here and elsewhere. His wit, insight, and creativity will be greatly missed."
Dr. Sigman received many honors and awards for his contributions to science, including being honored as an Alfred P. Sloan fellow, a Josiah Macy, Jr. Foundation Scholar, and as the B. R. Baker Lecturer at the UC Santa Barbara. He was active in scientific issues at the national level, having served on the Educational Affairs Committee of the American Society for Biochemistry and Molecular Biology and on National Institutes of Health Study Sections. He was also active in the local community, with such activities as sponsoring an outreach program for Los Angeles high school science teachers and serving as an officer in the local chapter of Phi Beta Kappa.
Dr. Sigman is survived by his wife, Marian Diamond Sigman, professor of psychiatry & biobehavioral sciences and psychology at UCLA, and his children Hilary Sigman, professor of economics at Rutgers University, and Daniel Sigman, professor of geosciences at Princeton University, as well as three grandchildren (Merrick, Hana, and Darcy) and his mother Helen. A memorial service was held at the Leo Baeck Temple on Nov. 14. In lieu of flowers, the family requests contributions to a memorial fund that has been established at UCLA (UCLA Foundation/David Sigman Memorial Fund) in care of Bo Tendis, Molecular Biology Institute, UCLA Boyer Hall, Los Angeles, 90095-1570.
-UCLA-
---