Illustrated Glossary of Organic Chemistry




[4+2]:

A cycloaddition reaction in which four atoms of one molecule combine with two atoms of another molecule to form a new six-membered ring. May also be intramolecular.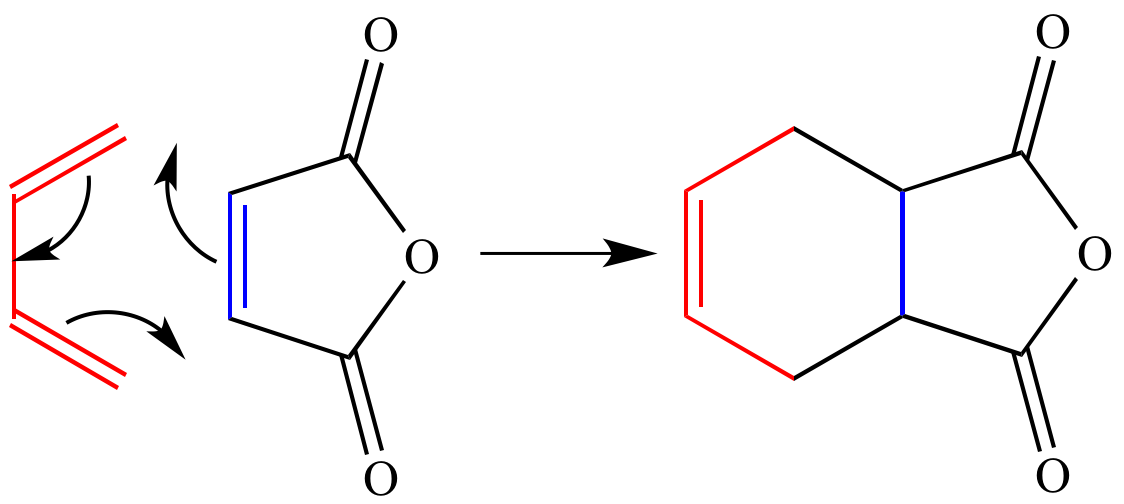 The
Diels-Alder reaction
between
1,3-butadiene
and
maleic
anhydride
is a [4+2] reaction.
1,3-Butadiene
contributes four carbons (shown in red) to the new ring, and is the
diene
.
Maleic
anhydride
contributes two carbons (shown in blue) to the new ring and is the
dienophile
.