☢ Welcome to Li Tai Fang's Rudimentary Home Server! ☣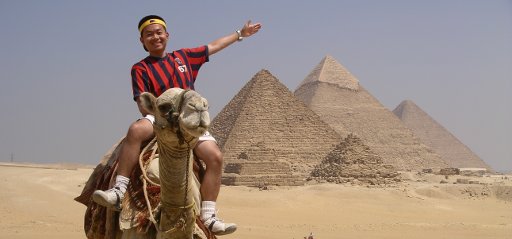 When I consider the short duration of my life, swallowed in the eternity before and after, the little space which I fill, and even can see, engulfed in the infinite immensity of space of which I am ignorant, and which knows me not. I am frightened, and am astonished being here rather than there, why now rather than then.

-- Blaise Pascal




Places to go:
Photo Gallery, last updated 2/17/2013
I am a co-organizer of the Business Club at UCSF.
The Business Club at UCSF hosts monthly seminars and panel discussions with business professionals from the life science industry. We welcome postdocs and graduate students at UCSF to think about a career beyond the bench.
I am the Events Lead for Oxbridge Biotech Roundtable - Bay Chapter.
OBR is a student led initiative with a mission to engage our academic and industry communities on-campus and foster a conversation about the healthcare and life-sciences industry. We do this through our events, our interactive blog, and business consulting projects. OBR expanded to the San Francisco Bay Area in the spring of 2013. As the Genentech sign declares, San Francisco is the birthplace of biotechnology, and home to world-renowned research institutions such as Stanford University, UC Berkeley, and UCSF. The Silicon Valley is also home to thousands of startups and entrepreneurs, and accounts for one-third of all of the venture capital investment in the United States. We look forward to bringing together academic and industry communities in the Bay Area and fostering fruitful relationships.
Artwork of Defne Egecioglu, a friend of mine
---
My Web Pages Elsewhere:
I maintain three identical mirrors in three different locations:
(1) my ultra-low-voltage Intel Atom server at home,
(2) the 8-core Intel Xeon Workstation at UCSF, and
(3) the UCLA Chemistry Department's server that I have user access to.
My page at UCSF Thoracic Oncology Program
My web page at the Virus Research Group at UCLA
---
My Resumes:
A more comprehensive Curriculum Vitae (PDF)
My CV translated into Chinese (to my best effort)
---