Illustrated Glossary of Organic Chemistry




Δ

G++

:

The difference in Gibbs free energy (G) between the transition state and the items on the left side of an equilibrium (such as reactants). ΔG++ = G

transition state

- Greactants.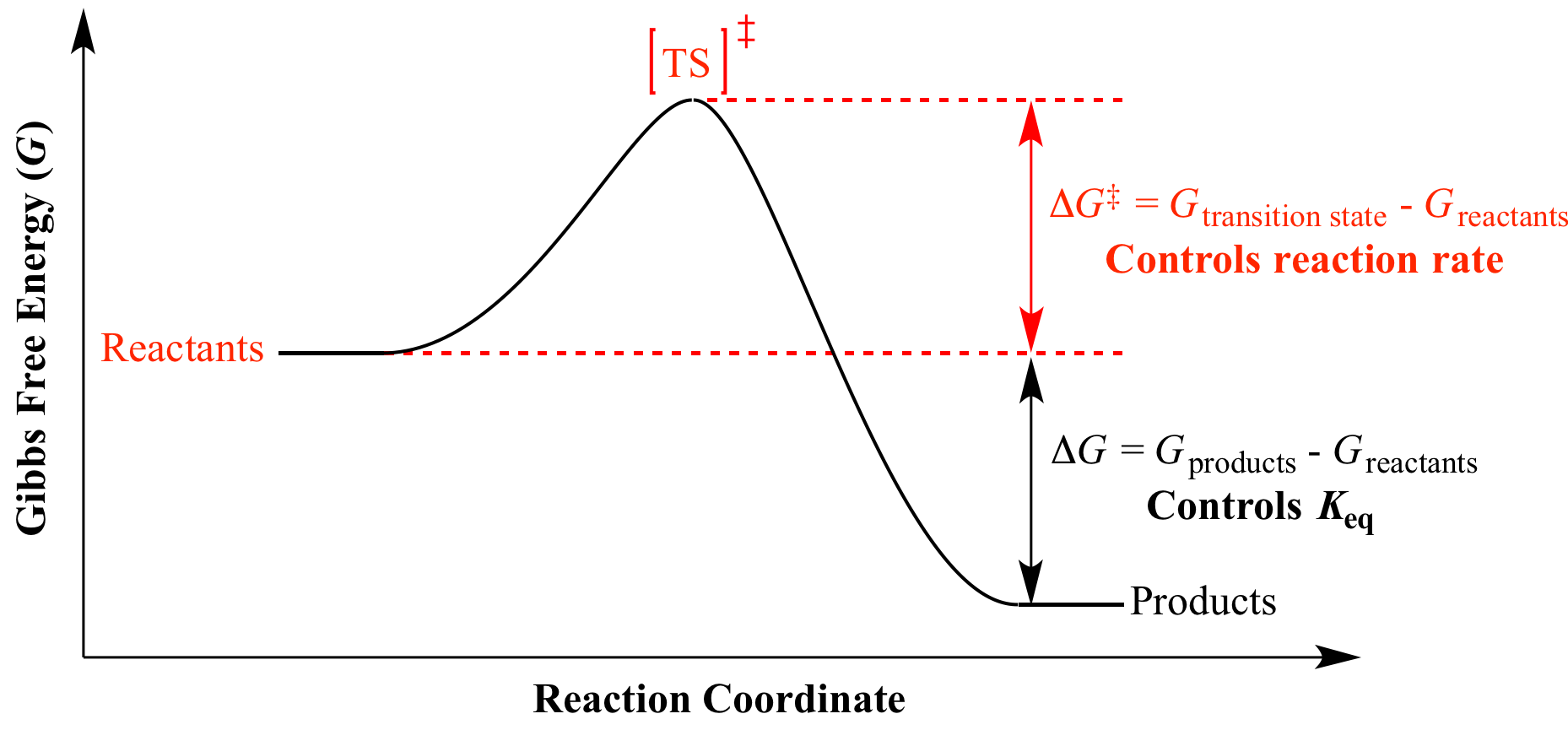 This
energy profile
illustrates the difference between
Δ
G
(which controls the reaction's
equilibrium constant
) and
Δ
G
++
(which influences the
reaction rate
).
Related terms: Transition state, reaction coordinate, Ea, Eact, activation energy, reaction rate, enthalpy, ΔΕ, ΔΕΝ, Δ

H

fo, ΔS, rate equation, rate law, rate expression