RESEARCH DESCRIPTION
Dynamics of Fe and Cu metabolism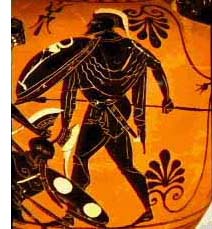 Plants require CO2, water, sunlight and a few minerals for growth and survival. Carbon contributes to biomass and sunlight is the energy source. The mineral requirement includes elements, found only at trace levels, like Fe, Zn, Cu and Mn, that enable the catalysis of an amazing repertoire of reactions, especially in the photosynthetic apparatus where biology's most powerful oxidants and reductants are found. This structure is rich in metalloproteins and contributes to the high metal quota of some photosynthetic cells. Environmental factors can limit the availability of metals, especially Fe, but also Cu and Zn, and this naturally impacts photosynthetic performance and hence global primary productivity. The Merchant group has discovered mechanisms used by photosynthetic organisms to optimize performance in face of changing metal supply, especially limitation. Reduce, reuse and recycle! For instance, the Cu quota is dramatically reduced (to less than 5% relative to a Cu replete situation) by replacement of the copper-protein plastocyanin in photosynthesis with a functionally equivalent heme-containing cytochrome. This occurs through the action of a copper sensor and a transcription factor that recognizes copper response elements associated with the CYC6 gene. In parallel, plastocyanin is degraded, releasing the Cu cofactor, which is re-used for the biosynthesis of respiratory chain cytochrome oxidase. Similarly, Fe is recycled by degradation of ferredoxin to support the synthesis of an Fe-containing superoxide dismutase. The risk associated with the dynamics of metal ion metabolism is reduced by intracellular storage of these metals in a lysosome-related organelle. In ongoing work, the Merchant laboratory uses elemental and protein mass spectrometry in combination with live cell imaging of metal sensors,

state of the art nano secondary ion mass spectrometry and X-ray fluorescence microscopy that offer high spatial resolution,

and classical genetics to discover and dissect the biochemistry of the metal storing compartment.
Supported by NIGMS and DOE
Comparative genomics of algae
The Merchant group is also taking advantage of genome-sequencing based approaches for discovery of new components and functions related to photosynthesis and chloroplast biology. The group has amassed the largest collection of RNA-Seq data for Chlamydomonas and we are presently creating co-expression networks with a view to deducing the functions of the many unannotated and uncharacterized proteins encoded in the algal genome. This work complements the prior and ongoing phylogenomics approaches for predicting functions for uncharacterized proteins in the plant lineage. Genomes of extremophile algae, isolated from acid mines or from the Svalbard archipelago, are being sequenced and assembled, with a view to discovering mechanisms for light sensing, photoprotection, CO2 concentration and pyrenoid structure and function. In collaboration with the Niyogi group, we are developing Chromochloris zofingiensis as another algal reference system.
Supported by DOE
Bioenergy
Rising concerns about energy security and the environmental impacts of fossil fuel dependence has created a resurgence in interest in alternative fuel sources. "Biodiesel Fuel" by Prof. Suzanne Paulson of the UCLA Department of Atmospheric & Oceanic Sciences and the Institute of the Environment examines the different types of biodiesel fuel source material, the resources needed to produce this fuel, climate impacts and future applications. The Merchant laboratory has used systems biology approaches, including metabolomics, proteomics and transcriptomics, to deduce the metabolic pathways and regulatory factors that promote the synthesis of triglycerides in Chlamydomonas. Similar approaches will be applied to the Chromochloris system.


Supported by DOE

| | |
| --- | --- |
| | Positions for Ph.D. students and post-doctoral scholars may be available in 2019 for all Merchant laboratory projects. Candidates with demonstrated research productivity (publication record) and expertise in genetics or biochemistry are especially encouraged to apply for post-doctoral positions. Ph.D. candidates should apply to one of the following programs at UC-Berkeley. |
PUBLICATIONS
92. Merchant, S. (2009) Lawrence Bogorad 1921 - 2003: A Biographical Memoir. National Academy of Sciences.


From my Group 2016-Present



157. Anderson, A. Laohavisit, A., Blaby, I.K, Bombelli, P., Howe, C.J., Merchant, S.S., Davies, J.M, Smith, A.G. (2016) Exploiting algal NADPH oxidase for biophotovoltaic energy. Plant Biotech. J. 14:24-28.

158. Reyes, V., Spitzmiller, M., Hong-Hermesdorf, A., Kropat, J., Damoiseaux, R., Merchant, S.S., Mahendra, S. (2016) Copper Status of Exposed Microorganisms Influences Susceptibility to Metallic Nanoparticles. Env. Toxicol. Chem. 35:1148-1158. doi: 10.1002/etc.3254

159. Kumar, D., Blaby-Haas, C.E., Merchant, S.S., Mains, R.E., King, S.M., Eipper, B.A. (2016) Cilia-associated bioactive peptide amidating activity preceded the emergence of multicellularity. J. Cell. Sci. 129:143-156.

160. Blaby-Haas, C.E., Castruita, M., Fitz-Gibbon, S.T., Kropat, J. and Merchant, S.S. (2016) Ni mimics Cu deficiency and induces the CRR1-dependent regulon in Chlamydomonas reinhardtii. Metallomics, in press.

161. Strenkert, D., Limso, C.A., Fatihi, A., Schmollinger, S., Basset, G.J., Merchant, S.S. (2016) Genetically programmed changes in photosynthetic cofactor metabolism in copper deficient Chlamydomonas. J. Biol. Chem. 291:19118 –19131.

162. Wells, M.L., Potin, P., Craigie, J., Raven, J.A., Merchant, S.S., Helliwell, K.E., Smith, A.G., Camire, M.E., Brawley, S.H. (2016) Algae as Nutritional and Functional Food Sources: Revisiting Our Understanding. J. Appl. Phycol., accepted for publication.

163. Traller, J.C., Cokus, S.J., Lopez, D.A., Gaidarenko, O., Smith, S.R., McCrow, J.P., Gallaher, S.D., Podell, S. , Thompson, M., Cook, O., Morselli, M., Jaroszewicz, A., Allen, E.E., Allen, A.E., Merchant, S.S., Pellegrini, M., Hildebrand, M. (2016) Genome and methylome of the oleaginous diatom Cyclotella cryptica reveal genetic flexibility toward a high lipid phenotype. Biotechnol. Biofuels., accepted.

162. Kumar, D., Strenkert, D., Patel-King, R.S., Leonard, M.T., Merchant, S.S., Mains, R.E., King, S.M., Eipper, B.A. (2017) A bioactive peptide amidating enzyme is required for ciliogenesis.

eLife.

163.

Roth, M.S., Cokus, S.J., Gallaher, S.D., Walter, A., Lopez, D., Erickson, E.,  Endelman, B., Westcott, D., Larabell, C.A., Merchant, S.S.,  Pellegrini, M., Niyogi, K.K. (2017) Chromosome-level genome assembly and transcriptome of the green alga Chromochloris zofingiensis illuminates astaxanthin production. Proceedings of the National Academy of Sciences. 114(21). Supplemental Data. Press releases: US Dept. of Energy Office of Science, Science Daily, Biofuels International Magazine, Innovation Report, Technology.org, Science and Technology Research News, ScienceBlog, HealAlerts.

164. Wittkopp, T.M., Schmollinger, S., Saroussia, S.I., Hu, W., Fane, Q., Gallaher, S.D., Leonard, M.T., Soubeyrand, E., Basset, G.J., Merchant, S.S., Grossman, A.R., Duanmu, D., Lagarias, J.C. (in revision) Bilin-dependent photoacclimation in Chlamydomonas reinhardtii.

165. Xue, Y., Schmollinger, S., Attar, N., Campos, O.A., Vogelauer, M., Carey, M.F., Merchant, S.S., Kurdistani, S.K. (2017) Endoplasmic reticulum–mitochondria junction is required for iron homeostasis. J. Biol. Chem., in press.

166. Lojek, L.J., Farrand, A.J., Wisecaver, J.H., Blaby-Haas, C.E., Michel, B.W., Merchant, S.S., Rokas, A., Skaar, E.P. (2017) Chlamydomonas reinhardtii cMO is an IsdG family heme oxygenase. mSphere, in press.
From my sabbatical in the Schatz group at the Biozentrum in Basel
49. Koehler, C. M., Merchant, S., Oppliger, W., Schmid, K., Jarosch, E., Dolfini, L., Junne, T., Schatz, G., Tokatlidis, K. (1998) Tim9p, An Essential Partner Subunit of Tim10p for the Import of Mitochondrial Carrier Proteins. EMBO J. 17:6477-6486.
50. Koehler, C.M., Leuenberger, D., Merchant, S., Renold, A., Junne, T., Schatz, G. (1999) Human Deafness Dystonia Syndrome is a Mitochondrial Disease. Proc. Natl. Acad. Sci USA 96:2141-2146. see commentary

51. Koehler, C.M., Merchant, S., Schatz, G. (1999) How membrane proteins travel across the mitochondrial intermembrane space. Trends in Biochem. Sci. 24: 428-432.
56. Springer, S., Chen, E., Duden, R., Marzioch, M., Rowley, A., Hamamoto, S., Merchant, S., Schekman, R. (2000) The p24 proteins are not essential for vesicular transport in Saccharomyces cerevisiae. Proc. Natl. Acad. Sci. USA 97:4034-4039. see commentary.
From my sabbatical in the Bock group at MPIMP-Potsdam
132. Fristedt, R., Scharff, L.B., Clarke, C.A., Wang, Q., Lin, C., Merchant, S.S., Bock, R. (2014) RBF1, a plant homologue of the bacterial ribosome-binding factor RbfA, acts in processing of the chloroplast 16S rRNA. Plant Physiol. 164:201-215.
147. Fristedt, R., Martins, N.F., Strenkert, D., Clarke, C.A., Suchoszek, M., Thiele, W., Schöttler, M.A., Merchant, S.S. (2015) The thylakoid membrane protein CGL160 supports CF1CF0 ATP synthase accumulation in Arabidopsis thaliana. PLoS One: 10:e0121658.
Books
1. Rochaix, J.-D., Goldschmidt-Clermont, M., Merchant, S., eds. (1998) Molecular Biology of Chlamydomonas: Chloroplasts and Mitochondria. Advances in Photosynthesis (Govindjee, series ed.), Kluwer Academic Publishers.
Video
Sabeeha Merchant and Elaine Tobin interview Winslow Briggs
Online Articles
Merchant, S.S. (2010) Green with envy: on citation of the chlorophyll assay. Commentary on Arnon DI (1949) Copper enzymes in isolated chloroplasts. Plant Physiol. 24:1-15.

CONTACT ME



Box 951569 (post)

607 Charles E. Young Drive East (courier)
Los Angeles, CA 90095-1569

GROUP MEMBERS - Merchant Group Resources

Former Ph.D. Students
Michael Allen - mallen278 at gmail.com - Commencement Ceremony and Party
Kent Hill - Graduation (1994) - Dinner (2003) - Voice of America Interview - Photos

Gregg Howe - Photos
Steven Karpowicz - skarp at chem.ucla.edu - Photos
Scott Hsieh - sihsieh at ucla.edu
Hong Hua Li - honghua_li2003 at yahoo.com - Photos

Jeffrey Moseley - jmoseley at sbcglobal.net - Photos
Stacie Nakamoto - nakamoto at chem.ucla.edu - Photos
Aimee Terauchi - aimee.terauchi at gmail.com - Photos
Zhiyi Xie - Zhiyi.Xie at gen-probe.com - Photos

Former Post-Doctoral Scholars

Ian Blaby - iblaby_at_bnl.gov - Ian wins 2014 MBI Post Doc Award
Crysten Blaby-Haas - cblaby_at_bnl.gov - Crysten wins 2015 MBI Boyer-Peter Award
Ute Boronowsky - ute.boronowsky at web.de
Nanette Boyle - nanette.boyle at gmail.com - Photos
Madeli Castruita - madeli at chem.ucla.edu - Photos


Duane Culler


Jose del Campo - joseantonio.delcampo at gmail.com - Photos
Jen-Chih Chen - jchchen at gmail.com - Jen Chih, Shu Fen, Sabeeha Merchant and Others at National Taiwan University
Beth Dreyfuss - dreyfuss at chem.ucla.edu - Photos
Mats Eriksson - maer0003 at student.umu.se - P

hotos


Maria Felix Vazquez-Bermudez - mvazber at yahoo.es
Rikard Fristedt - rikard.fristedt at gmail.com - Photos
Patrice Hamel - hamel.16 at osu.edu - Boyer Award Recipient - March 2003
Anja Hemschemeier - anja.hemschemeier at ruhr-uni-bochum.de - Algae in Santa Monica
Anne Hong-Hermesdorf - ahhong at chem.ucla.edu - Photos - Winner of 2015 McCoy Award
Janette Kropat - kropat at chem.ucla.edu - Winner of 2013 McCoy Award
Sharon La Fontaine - sharonl at deakin.edu.au - Visit with Sharon
Joanne Long - jcl_1111 at yahoo.com- Jo is Co-Founder and President of IO Rodeo, Inc., an open source hardware consulting company for science and education.
Davin Malasarn - dmalasarn at gmail.com - Davin's Blog - Davin's First Book - Rey Martin with Sabeeha and Davin - Article on Rey's Research
M. Dudley Page - m

.

page at gmx.co.uk - Dudley's Trip to the Computer History Museum
Jeanette Quinn - jeanette.quinn at agilent.com
Frederik Sommer - derferdi at gmail.com; frsommer@bio.uni-kl.de
Roland Stube - rstuebe at freenet.de - D

eputy Head of Production of Parenteral Nutrition

at Fresenius Kabi Germany / Neufarn

Photos - More
Stephen Tottey - steve.tottey at hotmail.com
Mugi Tsednee - mugi at chem.ucla.edu

Eugen I. Urzica - eugen.urzica at uni-muenster.de
Tomas Westergren - Photos
Hiroaki Yamasaki - yamasaki at nibb.ac.jp - 2008 Visit



Former Visitors


Paola Barraco - Photos

Delphine Bernard


Diana Boy


Jan Cerveny - Jan.Cerveny at ucla.edu
Esperanza del Rio - esperanza at ibvf.csic.es


Petr Ent - petr.ent at seznam.cz

Tabea Mettler-Altman

n

- tabea.mettler at hhu.de - Photos


Marcus Miethke


Simona Stube - Photos
Ph.D. Students presently in the group
Anne Glaesener - anneg at chem.ucla.edu -Photos

Colleen Hui


Post-doctoral Scholars presently in the group

Lital Davidi - lital at chem.ucla.edu

Kristen Holbrook - kholbrook at chem.ucla.edu




Visiting Researchers



Professional Staff

Sean Gallaher - gallaher at sent.com


Patrice Salome -

salome at chem.ucla.edu

Madeli Castruita - madeli at chem.ucla.edu

Stefan Schmollinger - schmolli at chem.ucla.edu

Daniela Strenkert - danielas at chem.ucla.edu

Technicians


Maria Gutierrez






USEFUL LINKS




Chem & Biochem Useful Links

Research Resources

Algae Base



The Seaweed Site





IPAM Talks





Companies





Composition



Dictionaries



Online Journals



Genome Databases

Photosynthesis Web Resources

Funding Sources

Tips for Proposal Preparation

How to Lecture

How to Write a Paper

Sampling and Subsampling

Women in Cell Biology Professional Development

Things to Do in Los Angeles

Los Angeles Traffic Conditions Online

UCLA Traffic & Facilities Outages
---



Updated May 16, 2018